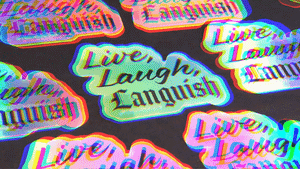 Questions about customizations?
Have you seen a design you like, but want it put on an ear clip for your un-pierced ears? Maybe you would prefer surgical steel hooks, or to convert something from a necklace to an earring, or see if I can make something in silver. Send me a message through my contact form! I'd love to try to help.
❤︎ Contact Me ❤︎
Hey there!
I'm Kristin, aka Tibbin, and these are my creations!
I like pins (obvs), cats, coffee, occult imagery, cute things, and saving wayward spiders that find their way into my home.
It's nice to meet you!
About Me